In celebration of the beginning of summer, the Mancos Grange will be hosting its annual Maypole and Mother's Day Celebration, Sunday May 8th. This is also a fundraiser event to support the Grange.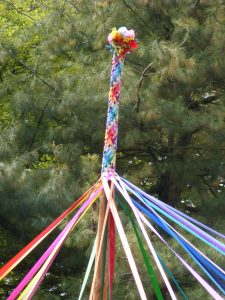 As a family friendly event, there will be arts and crafts, games for the kids, and a traditional may pole dance.
Festivities begin at 3pm. Please see the detailed schedule of the day's events below.
The unveiling of the Mancos Free Box will be part of the day with a special ribbon-cutting to celebrate this new, community gifting hub, a local swap stop of workable, usable items for folks to gift to those who may be in need, or can use such items.
Please join us Sunday, May 8th, and support the Grange, enjoy a full day of activities, the community, potluck dinner, local beer and live music.