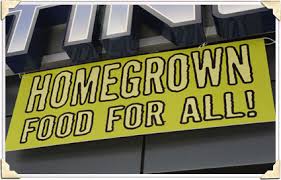 Join Growing Partners of Southwest Colorado for its 8th Annual Homegrown Food Retreat, THIS SATURDAY, April 9th.
Folks will gather at the Mancos School cafeteria starting at 9am, Saturday, April 9th to enjoy workshops, speakers, art activities, and delicious local food! 
Below is a schedule of the day's activities. Please note that a grafting class taught by the Montezuma Orchard Restoration Project will be held at at the Grange starting at 12:30pm.
For for more information, workshop descriptions, and speaker bios, please visit the Growing Partners of Southwest Colorado website.