Charitable donations are now accepted
Some programs of the Upper Big Wood River Grange are eligible to receive charitable donations, including the Wood River Seed Library (WRSL), and the Grange Community Garden (GCG).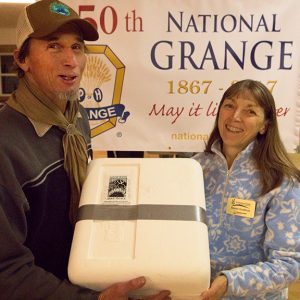 The UBWR Grange now has a charitable fund. The fund is used to support qualifying projects. 
We are currently only accepting donations made by check. Donors can optionally specify which project or activity they wish to support. Charitable donations can be made by checks, payable to "Grange Foundation" with the name of the fund "Grange 192 Fund", plus a specific project name if applicable (WRSL or GCG), in the memo section, and mailed to P.O. Box 2630 Hailey ID 83333.
The Grange Foundation is the fiscal sponsor of the Grange 192 Fund. The Grange Foundation is registered with the IRS as a 501(c)3 charitable organization, EIN 52-6063293. Your donations may be tax-deductible. Please consult with your tax advisor to find how this can benefit you.