The Fairview Grange Hall is available to rent to individuals and organizations.  The Grange has a full kitchen, a dining area that seats 80, and a dance hall with stage that seats 80.
The dance hall was built in 1916 and has excellent natural acoustics.  We also are installing an amplified sound system.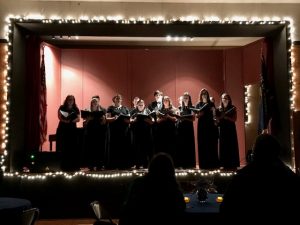 (Tillamook High School Chamber Choir)
Our rental fees are $150/day for the performance hall, $150/day for the dining room and kitchen.The entire building can be rented for $300/day. All rentals require a $150 refundable cleaning deposit. We ask that renters leave the hall clean, with dishes done, and garbage hauled away.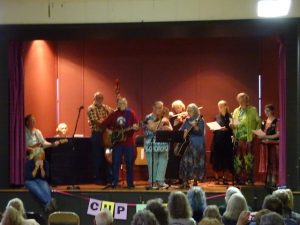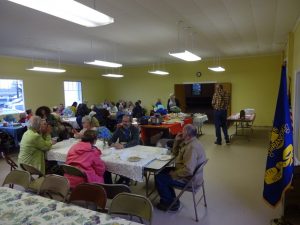 Please call Eric Sappington at (503) 741-9520 for rental information and a contract form. This is a Google phone number, so please leave a message and your phone number.
We are alcohol free and do not permit the use or possession of alcohol on the premises by renters, their guests, or others.