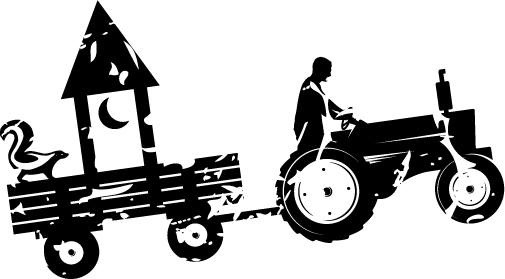 Join us on – Thursday, July 21 – for a summer evening of family and fun for all ages!!
You will laugh 'til it hurts as contestants compete in the largest Pit Spitting event this side of the Rockies – for the longest distance of the Cherry Pit Spit! We will have live music and a variety of food. Plus, family-friendly fun for everyone! For more information email – [email protected].
NO PETS OR BACKPACKS ALLOWED AT THIS EVENT.
While we certainly love our furry friends, our insurance will not allow for pets of any kind to be a part of this event.
We thank you for your understanding.
No Parking along Green Bluff Road or Race Course.
Please only park in FREE designated parking lots. 
REGISTRATION
Day of race is Individual entry only!     CASH or CHECK $20 PER PERSON
Race Day Schedule
5:00 pm – Registration & Food Open 
5:00pm – Cherry Pit Spit(closes at 6:00pm) MUST register, FREE
7:00 pm – Cherry Pickers Trot 6.4K (4 Mile) Race – walkers & strollers in the back
Event Highlights
A 6.4K (4 miles) run through Green Bluff's orchard country on paved roads. Walkers/strollers are welcome and must stay in the back. Awards will be given to the top 3 male and female finishers. Proceeds support the Green Bluff and local communities. Thank you.
Pit Spit Record –
Women – 32′ 9″ – Leslie Strake
Men – 49′ 4″ – Mike Stephens
MAP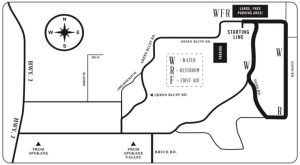 Direction to the Cherry Pickers Trot
SPONSORS