On Saturday, February 22nd, 2014, the Ammadamast Grange ramped up their regular Saturday Breakfast in order to raise monies for a well-loved and valued community member, Dwight Priest, who is battling cancer.
In addition to the breakfast fare, a bakery sale table was filled with home made breads, cookies, pies, rolls, fudge and baked beans.  All of the foods were donated by various Grange members.  The breakfast food costs were donated by the Grange so every dollar gathered was included in the community generated gift that we were able to present to Dwight.
Due to the anticipated larger crowd, the regular breakfast staff was doubled and we welcomed anyone else who wanted to work with us.  Cliff and Brenda Sibley were the backbone of the crew, working in the kitchen.  Other members who worked the event or donated bakery items include Gail Wallace, Marilyn Dolan, Ardys and Gene Goodine, Vivian and Lauris Sibley, Shirley MacDougall, June Grey, Pat Philbrook, Doris Shorey, Barbara Caron, Susie Collins, Jane Dare (a new member!), and Bonnie Anderson.  (A very special thanks to Maria who helped out in the kitchen -you should visit more often!) My sincere apologies if I have left anyone out – let me know and I will make the correction!)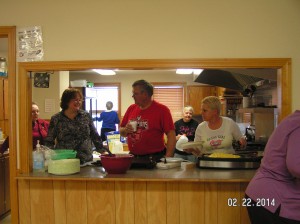 Dwight was able to be there and was surrounded by his family and friends.  Everyone enjoyed the food, the company and all the great conversation.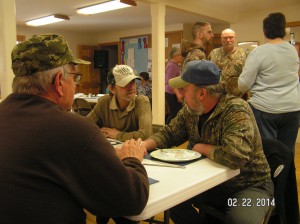 We would like to extend a HUGE thank you to each and every person who came to the breakfast and donated their time and/or money to this event.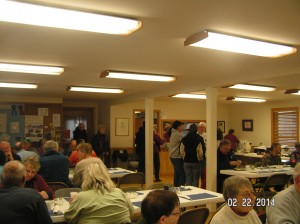 In closing, I know the dollar amount raised was not THE goal we aspired to.  We wanted to do something for a member of the community to show our support and how much we care about what happens to others.  It gave us the opportunity to gather together and do something positive. It allowed us to show the community that the Grange cares about what happens outside it's walls just as much as inside.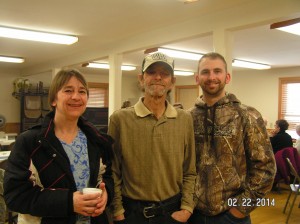 In just three hours, on a Saturday morning, we were fortunate to have raised just over $2,000.  We only hope that it will help Dwight and his family during this challenging time.