Grange Meetings are on the third (3rd) Tuesday of each month at 7:00 p.m.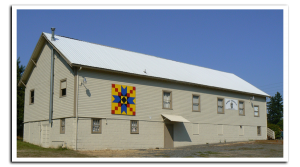 Upcoming Events!
Candidates Forum: Saturday, October 1. Candidates from Oregon House Districts 51 and 52 have been invited. Free spaghetti dinner starting at 6 p.m. Forum starts at 7:00 p.m. Come and ask your burning questions of the candidates.
October Grange Meeting: Tuesday the 18th starting at 7:00 .pm. Potluck at 6:00 p.m.
November Grange Meeting: Tuesday the 15th starting at 7:00 p.m.
Holiday Craft Sale: Saturday and Sunday November 25 & 26.
The Grange is located at 27861 SE Grange Street, Boring (no mail delivery at the hall.
The Grange's mailing address is P.O. Box 419, Boring, OR 97009.