Grange Meetings are on the third (3rd) Tuesday of each month at 7:00 p.m.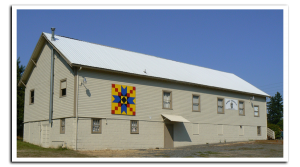 Upcoming Events!
July Grange Meeting: Tuesday the 19th starting at 7:00pm.
Introduction to Blue Jean Recycling Craft: August 13, 9am to Noon 2016 Aug Introduction to craft
Celebration in Boring: September 9, 10am to 3pm.
The Grange is located at 27861 SE Grange Street, Boring (no mail delivery at the hall.
The Grange's mailing address is P.O. Box 419, Boring, OR 97009.