Grange Meetings are on the third (3rd) Tuesday of each month at 7:00 p.m.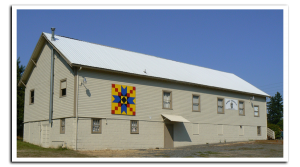 Upcoming Events!
Important Notice of Change – December Grange Meeting: Moved to Wednesday the 28th starting at 7:00 p.m.
January Grange Meeting: Tuesday the 17th starting at 7:00 p.m.
The Grange is located at 27861 SE Grange Street, Boring (no mail delivery at the hall.
The Grange's mailing address is P.O. Box 419, Boring, OR 97009.