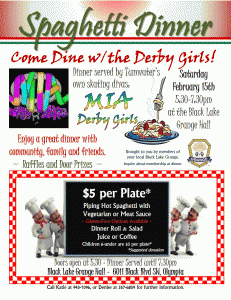 Come and Share In the Fun !!
MIA Derby Girls join with Black Lake Grange in presenting our 2nd Annual Spaghetti Dinner. Â  Dinner is served on skates – can't get that anywhere else in town!
Spaghetti with meat or vegetarian sauce, rolls, salad, dessert and a drink.
Gluten-free options are available.
Let us cook dinner and provide some entertainment as well.