Census Matters – Get Counted!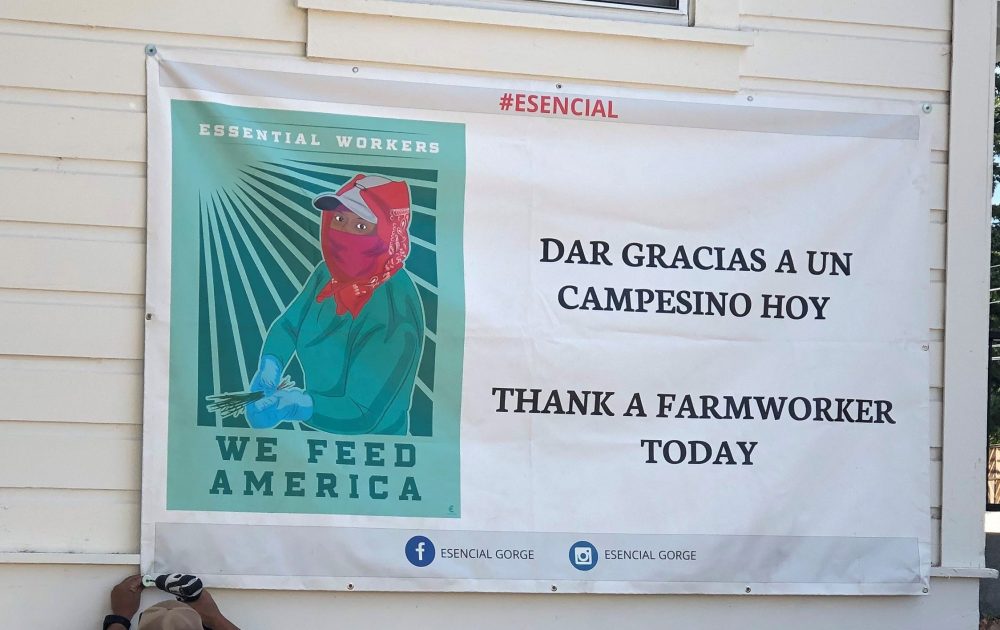 Got Food? Thank a Farmworker today!
COVID-19 has reinforced how important our local farms are to food security. These days front line workers include the invaluable efforts of farm employees. Thanks to the Next Door, One Community Health, and other community groups for creating these banners with an important message
Mt View Grange is home to 2 swallow chicks this spring. These swallows are protected under the Migratory Bird Treaty Act. Once the chicks have left the nest the hole will be filled and painted. See this amazing video of the swallow parents feeding two hungry chicks!