Activities at the Grange are open to the community (unless otherwise specified)
For Wood River Seed Library events, visit the Wood River Seed Library page.
Folk dancing events are open to families. To receive our dance announcements by email, please send us an email to [email protected]
For dance classes held Monday to Thursday by Footlight Dance Centre visit www.footlightdancecentre.com
For Tai Chi classes held Tuesday and Thursday mornings, contact Shellrae Garnes
Contra/Square Dancing in Twin Falls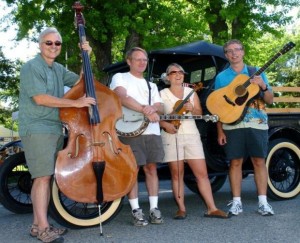 Strings Attached will be calling contra and square dances in Twin Falls the first Saturday of the next 3 months: March 7, April 4, and in May 2. The dances will start at 7 pm and end around 9.
The dances will be held at The Yellow Brick Cafe located at 136 Main Ave (the middle of downtown Twin Falls).
The Yellow Brick is a farm-to-table restaurant which serves a variety of food, beer, wine and juices.  The owner invites all dancers to come early and dine before the dance.
https://www.facebook.com/theyellowbrickcafe/
Strings Attached, and their caller David Quinley, is the same band that have been calling dances at the Grange Hall in Hailey. They would love to hold monthly dances in Twin Falls where they live. Let's encourage them by joining them in Twin Falls and share our enthusiasm!
"We would love to have any of the Hailey, Wood River dance folk come down to Twin Falls and join us. It would really help to have some experienced dancers on the dance floor.  We would be happy to put up dancers over night." If anyone has any questions, feel free to contact David at 208-324 8097 or at [email protected]
The lady who owns the restaurant does not want any money from the dances. She hopes to sell food and drinks.
The admission price for the dance may be raised in the future, but for now, it is only a donation of about $5.