Activities at the Grange are open to the community (unless otherwise specified)
Gardening classes
Hailey Public Library
7 West Croy Street
Hailey, Idaho 83333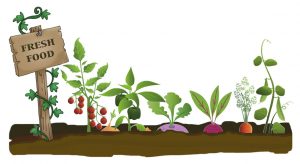 Again this year, several organizations are collaborating to offer a series of free gardening classes: the Grange, the Wood River Seed Library, the UI Extension and the Hailey Public Library.
The first of the 3 classes will address the quality of the soil we need to cultivate so it has a rich microbiome. Why does the soil need a live and healthy microbiome? How can we build the soil microbiome? We will also demonstrate how to start seeds indoors in soil blocks, rather than relying on usual seed starting pots.
Wednesdays 5:30 to 6:45 pm
February 26 - Building Soil Microbiome
What is the connection between your gut microbiome and the soil microbiome? How to build a healthy garden soil, and make seed starting soil blocks.
March 18 - Early Season Garden Extenders
Some crops grow best in the cool spring months and are ready to eat before summer. Get earlier crops by wisely using garden extension techniques.
April 8 - Growing Tomatoes
Our growing season is short, but warm season vegetables can grow here. Choose proper varieties, location, micro-climate, timing and protection devices
Please register with Sarah to receive information by email:
(208) 788-5585, [email protected]