2015 Pomona Projects
The purpose of the Clallam County Pomona #31 is uniting Clallam County Granges in community projects and fellowship.
Continue the Grange Guardian's support of new Foster children in 
Clallam County by providing funding through gift cards for 
personal care items and basic school supplies. 
Project Chair Grange: Mount Pleasant Grange #1112

Manage the Smoke Trailer project with the cooperation of the 
Lions Club for use in instructing children in fire safety in all
Clallam County Fire Districts.  This project receives annual 
monetary support from all local Granges.
Chair:  John Singhose   457-5944

To Schedule the Smoke Trailer for your event, 
Contact:
Clallam County Fire District #4
P.O. Box 106
Joyce WA 98343
Tel: Jan McGee  (360) 928-3132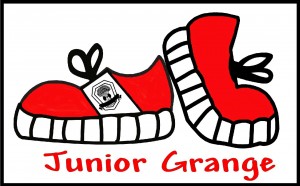 Sponsor the Clallam County Junior Grange Camp at Camp David Junior
Volunteer work days for camp are as follows:

Monday,July 13th - Sequim Prairie Grange
Tuesday, July 14th - Crescent Grange
Wednesday, July 15th - Dry Creek and Mt. Pleasant Granges
Thursday, July 16th - Fairview Grange
Friday, July 17th - Pomona Grange

Work days are from approx. 9:30am to 1:30pm

On Friday, July 17th extra help is needed to help in the 
camp kitchen.   Volunteers will help prepare and serve food 
for the campers as well as help in kitchen cleanup.