A few of the women from the Blanchard Grange #440 traveled from their home in Blanchard up to Bonners Ferry to assist with hospitality at the State Grange convention. Members included Jenett Pankoke, Robin Schlothauer, June Yergens, Ila Strange, Pat Shields, and Tammy May.
Our subordinate Grange was responsible for providing centerpieces for the luncheon as well as hospitality during the first morning break.  We left in the early morning hours for the 2 hour drive.  We hauled our homemade centerpieces in 2 vehicles and they all arrived intact!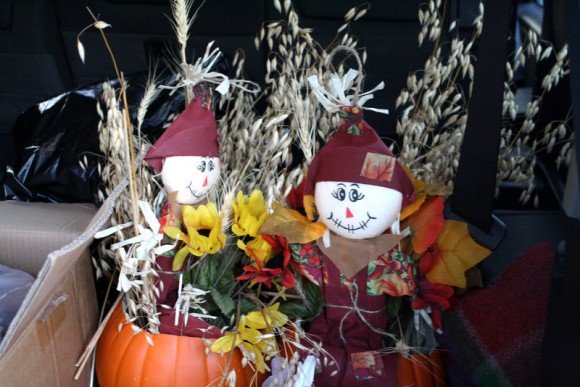 This is a closer look at one of the centerpieces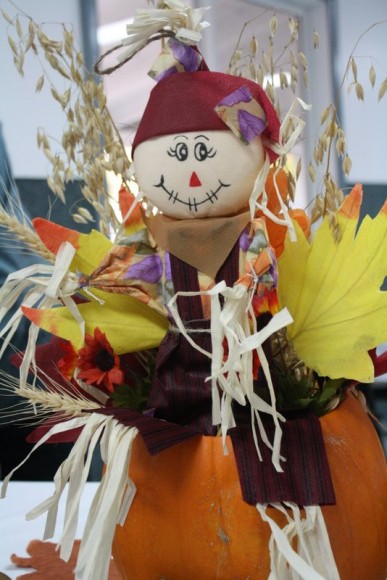 The tables already had tablecloths and western bandanas, so we just had to place our pumpkins and scatter a few leaves about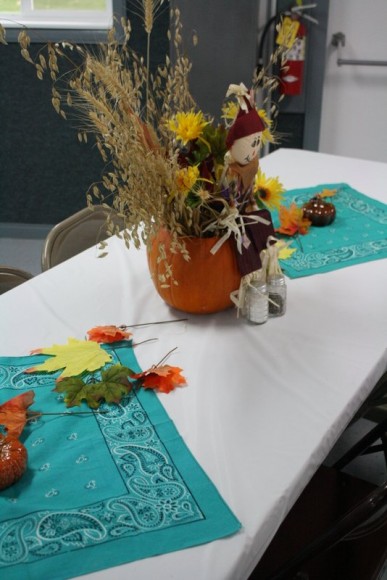 We also made 4 cornucopias stuffed with Indian corn, gourds, and autumn leaves. These were perfect for the head tables!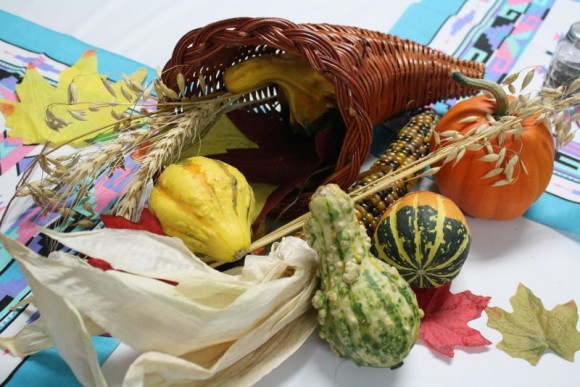 This whole process took less than half an hour, so we were able to grab some breakfast before preparing for the break. Whew!
The hospitality preparations were not too difficult. The goodies were already supplied, and included many homemade items. We just had to arrange things like baked goods, crackers, cheese, candies, etc as well as organize the flow for collecting food, coffee or tea, and utensils.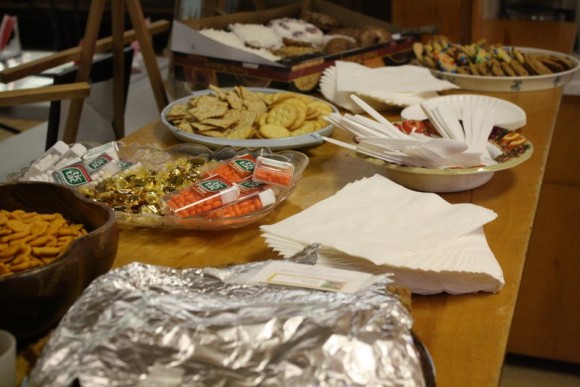 There was a little downtime between finishing these preparations and the break, so we had a chance to check out all of the displays and contest entries from other Grange members across the state, from folks of all ages.
Things were a little intense during the actual break (which only lasted a half hour) just making sure people kept the traffic moving and that all the containers remained filled.
After that, we headed back home!